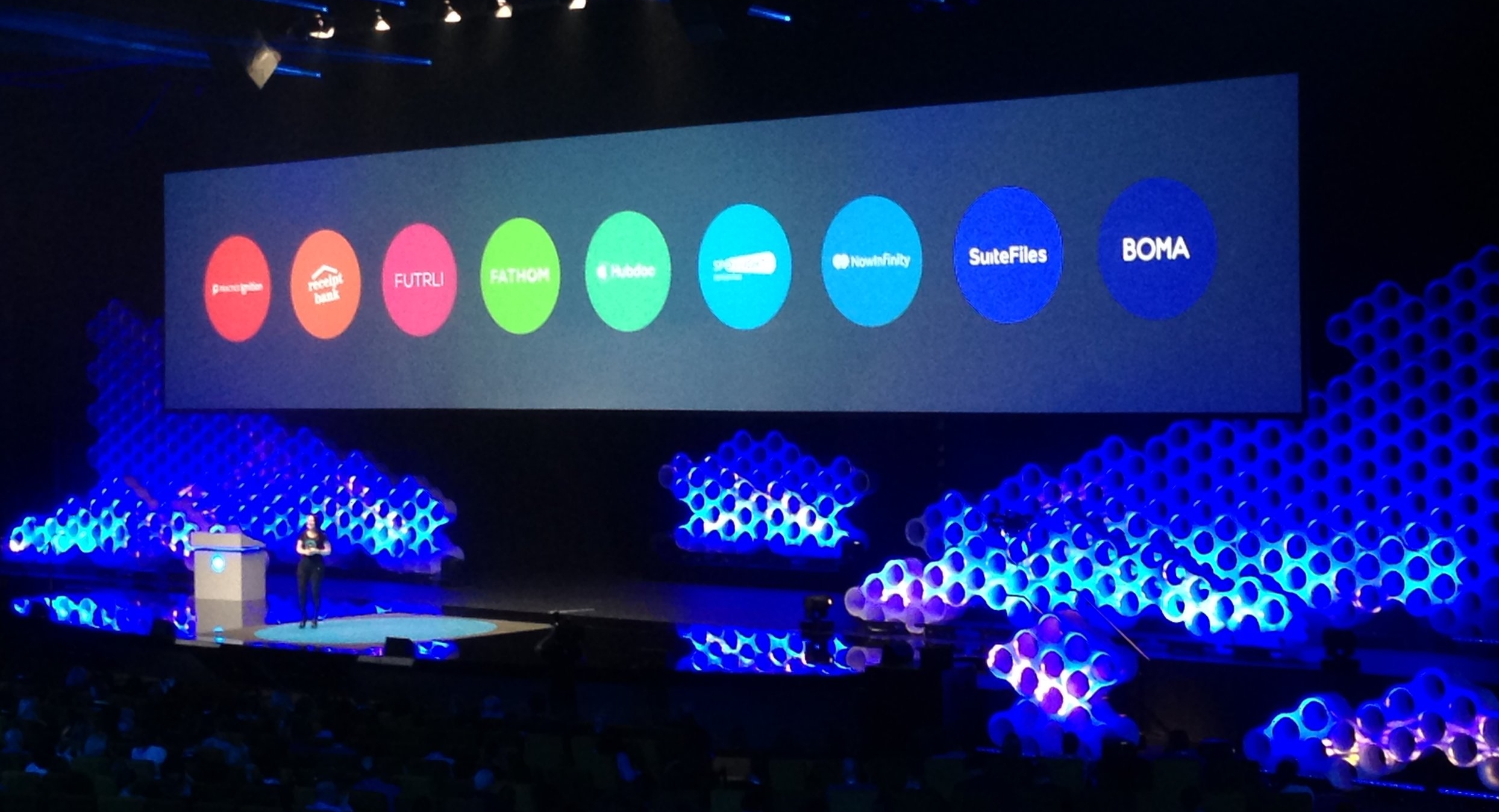 This week SuiteFiles was announced as an app partner in Xero's next iteration of Xero HQ. On Wednesday, Xero launched a curated set of third-party apps for accounting and bookkeeping practices. SuiteFiles joins this select group of practice apps designed to help boost business' productivity and growth.
Anna Curzon, Xero Chief Partner Officer, made the announcement during her keynote at Xerocon Melbourne, the first of Xero's large accounting conferences worldwide. "Automation is shaping the future of accountancy," Curzon stated. "We know that by helping accountants and bookkeepers fully embrace technology with a digital switchover of their practices, it will grow their own business."
SuiteFiles is one of nine hand-picked apps integrated with Xero HQ. In an ever-expanding eco-system of Xero add-ons (500+ and counting), this app stack will provide practices with a curated list of tools they can start using to drive efficiency, build closer relationships with clients, and develop targeted services and advice.
What is Xero HQ?
Xero HQ acts as a dashboard or hub for practices. It gives accountants and bookkeepers real-word visibility and insights across their clients, including timely alerts around client tasks. Xero HQ connects directly into other Xero tools, like Xero Practice Manager, and third-party practice apps.
SuiteFiles is the only cloud file management system included in this first release of Xero HQ partners. It delivers an important essential service to practices who often leave document management as the 'last piece of the puzzle' when moving to the cloud.
Through its integration with Xero HQ, SuiteFiles makes it easy for accountants and bookkeepers to work on file related tasks and to ensure that their client list and files are always up-to-date. "The Xero HQ integration offers both existing and new SuiteFiles users the ability to bring document management into their day-to-day practice management," states SuiteFiles General Manager, Andrew Sims.
"At SuiteFiles we want to provide a great document management experience – this means getting more from your files – sharing, templating, signing, integrating with other solutions, all from one place."
"Integrating with Xero's products not only allows accountants easy access to their files in a cloud environment but streamlines a number of important processes for them, providing greater efficiencies."
"SuiteFiles are proud to join a group of such high-calibre Xero add-ons who are not only delivering powerful tools for accountants and bookkeepers but also pushing the boundaries of automation and innovation."
The first nine app partners for Xero HQ include:
For more information, check out Xero's press release about Xero HQ. For a list of integration points and notifications available in Xero HQ, take a look at this article by Digital First.