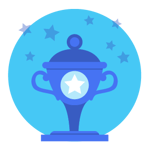 One of the things that always amazes me, especially given my recent experience looking for roles, is how many companies talk about 'Work Perks' without any understanding of exactly what that means, for the employee or for their business.
I came across a number of 'perks' while job-hunting. But the ones that consistently stood out (and that the research suggest are the most requested) are all around flexibility. No-one takes a job because they have free beer in the fridge, but the ability to do your role in the way that works best for you, and your life, is pretty powerful. So what does flexibility look like? And what type of flexibility is considered the most valuable?
Making flexible work, work.
It sounds counter-intuitive, but making flexible workplaces successful requires clear definitions and processes. 'We offer flexible work opportunities' is vague, unhelpful, and leaves the door open for all kinds of miscommunication. What do you mean by flexibility?
Do you offer part time work opportunities?

Are staff able to change to earlier or later start times in their role?

Can employees work from home, if so, how often can they do this? Is there a limit?

Are you willing to offer reduced hours (such as a 30hr week) at full pay? Are all staff set up to succeed in this instance?
Flexibility doesn't have to be complex but it does have to be consistent, with exceptions only when there's a solid reason. Ground rules about what flexibility is and isn't on offer, and under what conditions, set the tone. Arguably even more importantly, they make employees feel comfortable about taking up flexible work perks, as everyone knows what is expected.
We asked the office what type of flexibility is the most important - and why?
Help taking care of your health - The Internet
A recent study by Seek showed that 32% of Kiwis consider additional employee benefits play a significant role in deciding where they work. The top on that list? Health insurance. In fact, 3 of the top 5 were focused around ways to make taking care of your health easier, be it flexible work times to factor in appointments or subsidised gym memberships or massages, taking care of your health is a big win in terms of attracting employees.
Show me some support - Molly, Marketing
"I want to feel supported by my employer, there is nothing worse than feeling guilty because you need to see a doctor, or get your hip fixed (an actual thing I needed). If I've got the ability to finish early to make appointments, or take a longer lunch break, that really helps me. I also want my mental health to be taken just as seriously as my physical health. Other kinds of support, being able to take time out for professional development, or extra training, are also pretty useful"
Travel! - Amber, Product Design
"Seeing the world is a big priority for me, and it always will be. Being able to work from anywhere in the world (which is a lot easier given the fact I work for a cloud-based company designing cloud-based technology that supports remote work) is really important to me. If I can do my job from overseas for a couple of months each year, I always feel like I've achieved a personal goal. Plus - I like to think I'm more productive in the other 10!"
Not missing the moments - Callum, CTO
"I have 3 young kids, so the biggest thing I need is the flexibility to go and see a soccer game or a school play. Being able to leave the office for a couple of hours to see these things makes balancing family and work much easier, and means I don't miss the things that are most important to my kids"